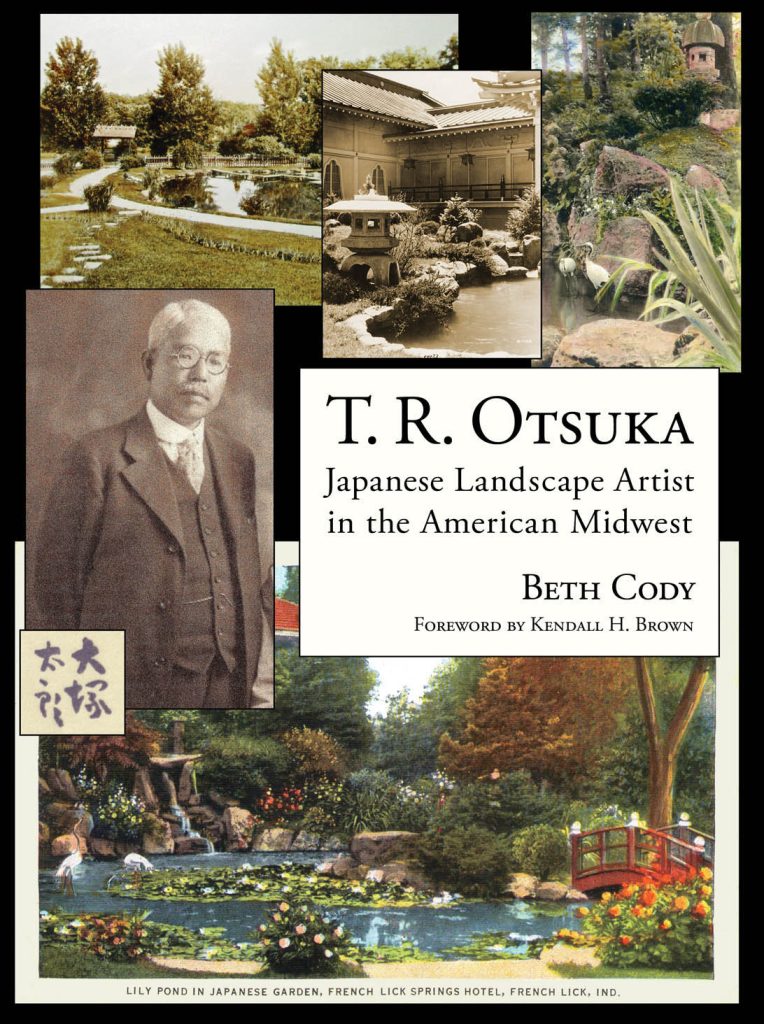 T.R. Otsuka: Japanese Landscape Artist in the American Midwest (2023)
by Beth Cody
A profusely illustrated study of the life and work of a largely unknown Midwestern Japanese landscape artist of the early 20th century, showing his mastery in the art of arranging rocks, water and plants. More Info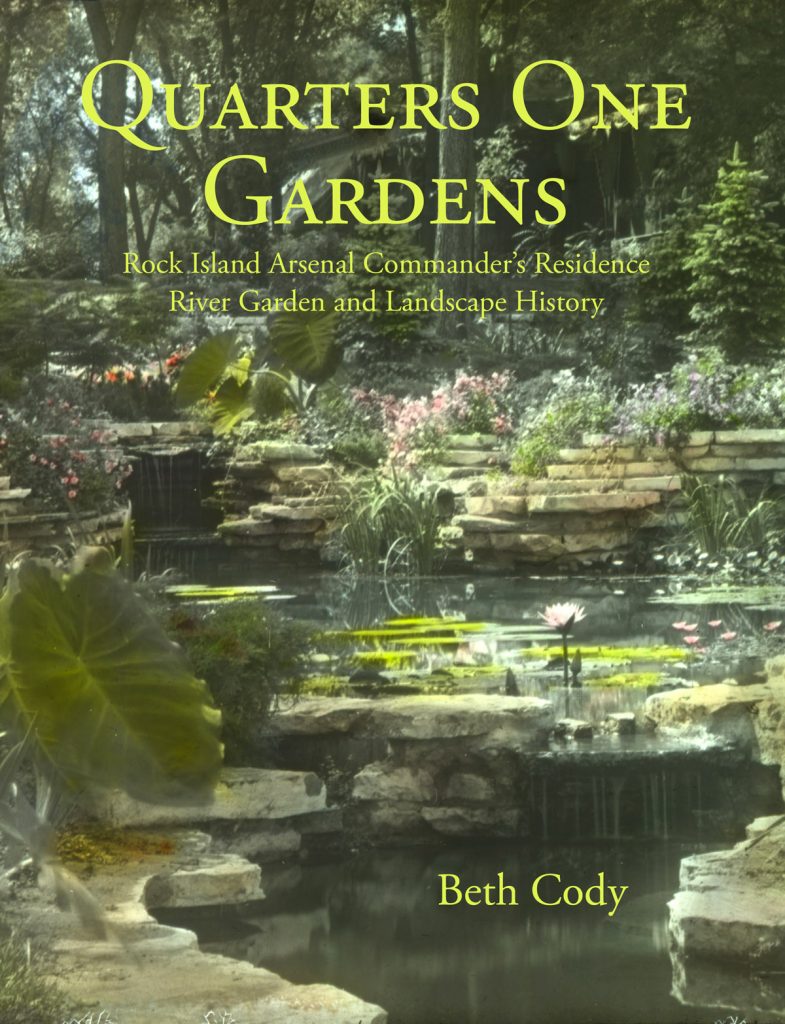 Quarters One Gardens: Rock Island Arsenal Commander's Residence – River Garden and Landscape History (2021)
by Beth Cody
A lushly illustrated 64-page book about the magical gardens that surrounded the Commander's Residence on Rock Island Arsenal during the early 20th century. More Info
Iowa Gardens of the Past
Lost & Historic Gardens of Iowa, 1850-1980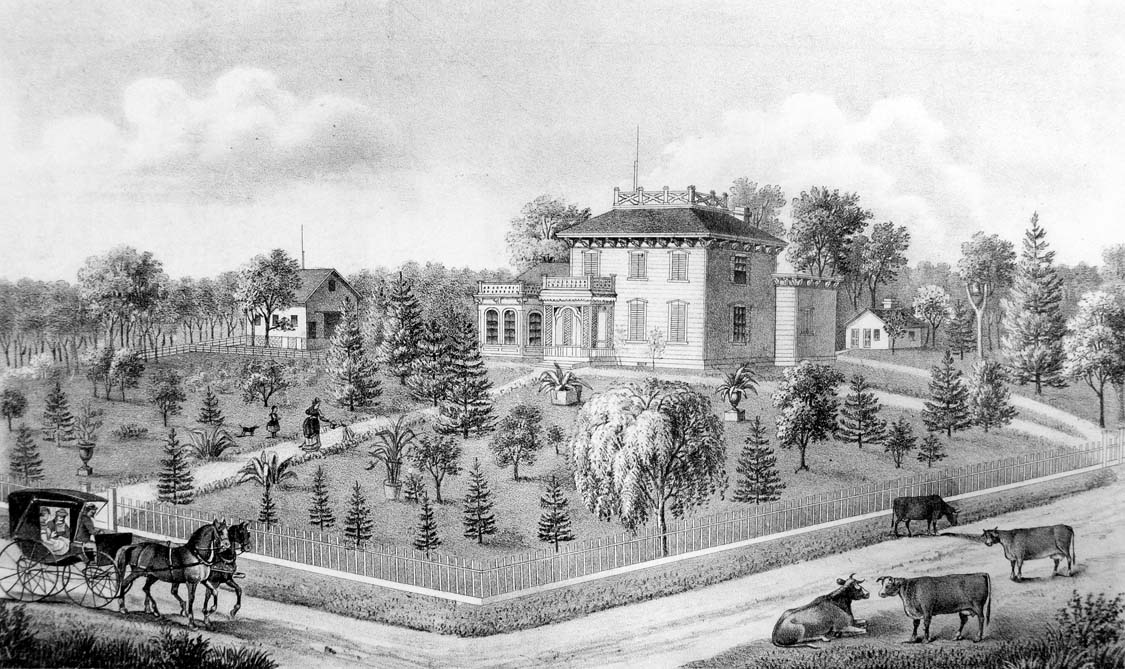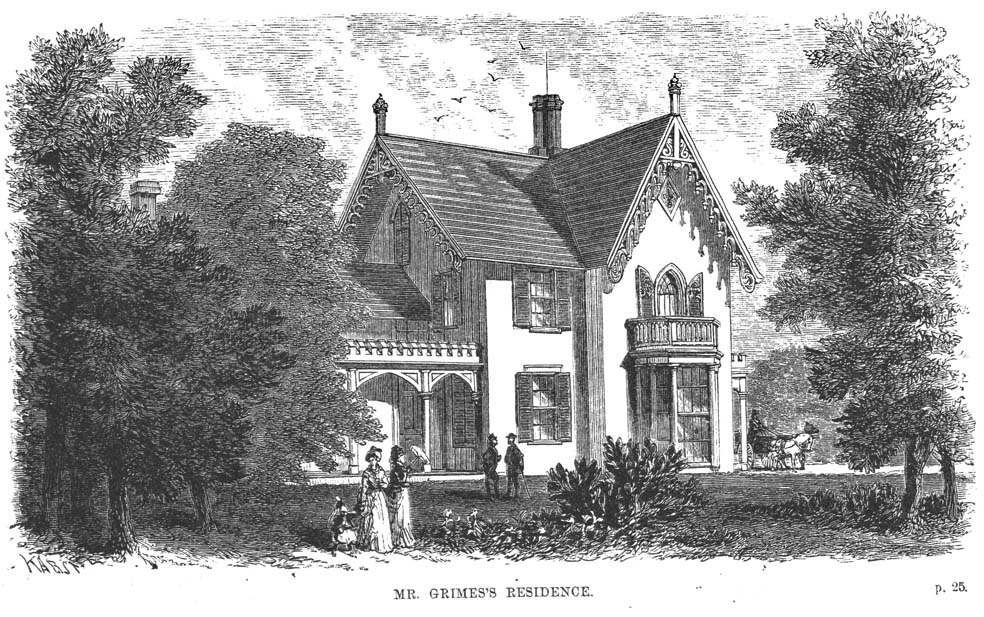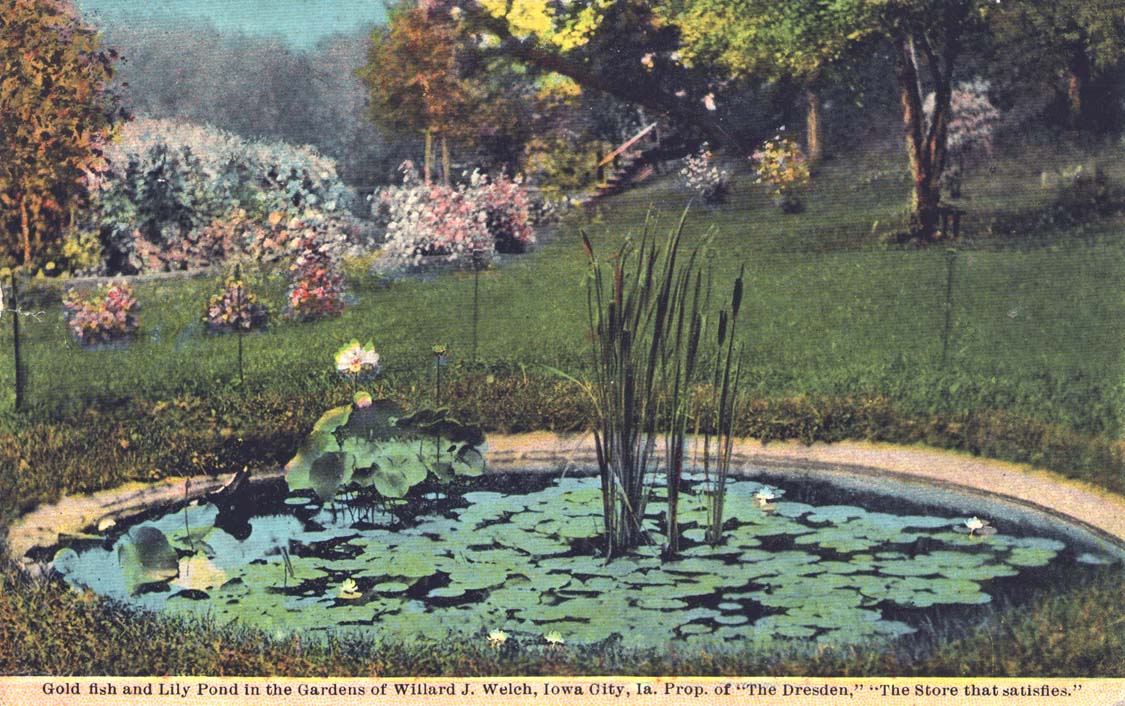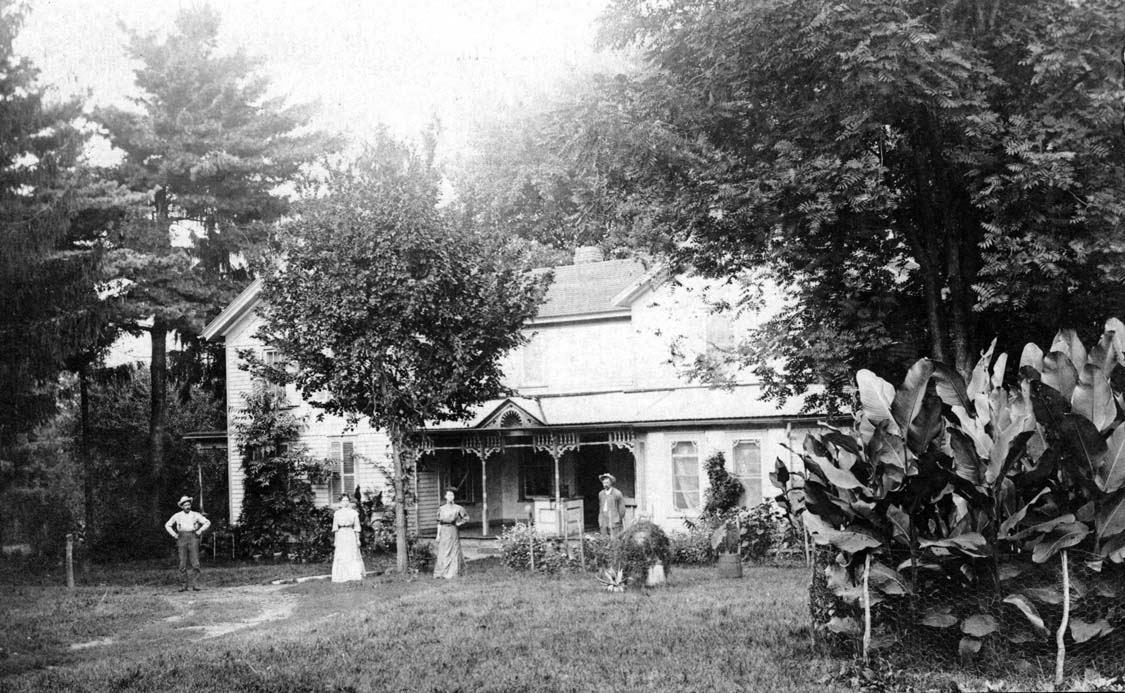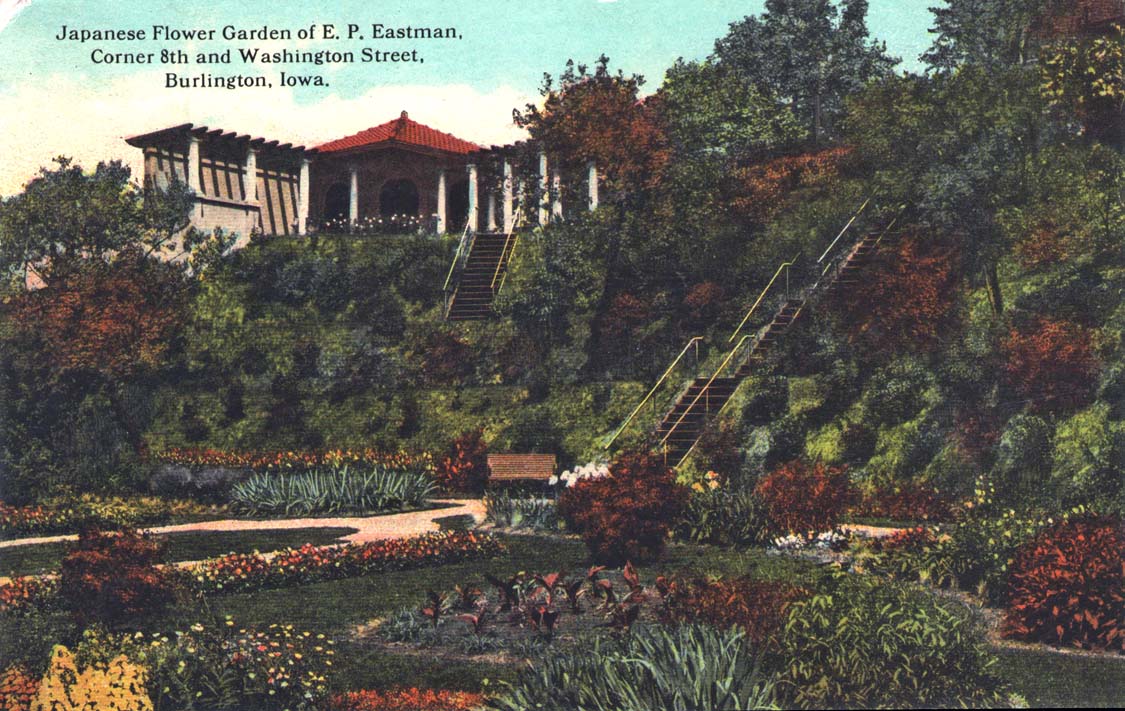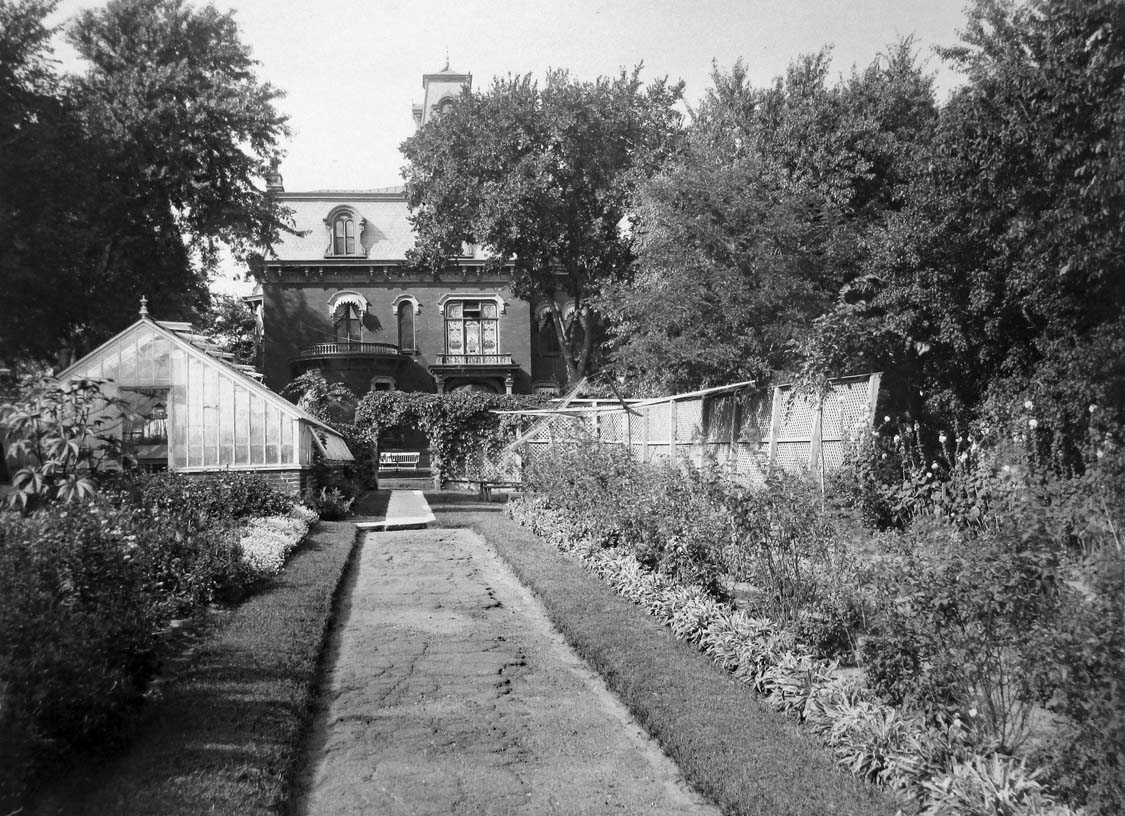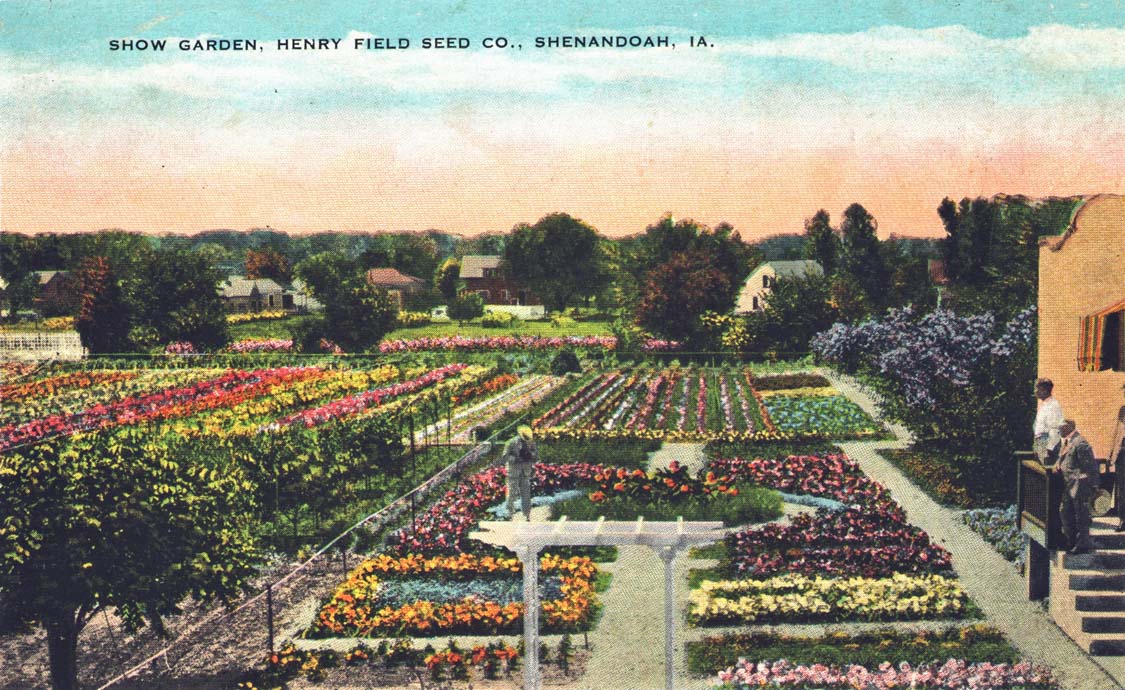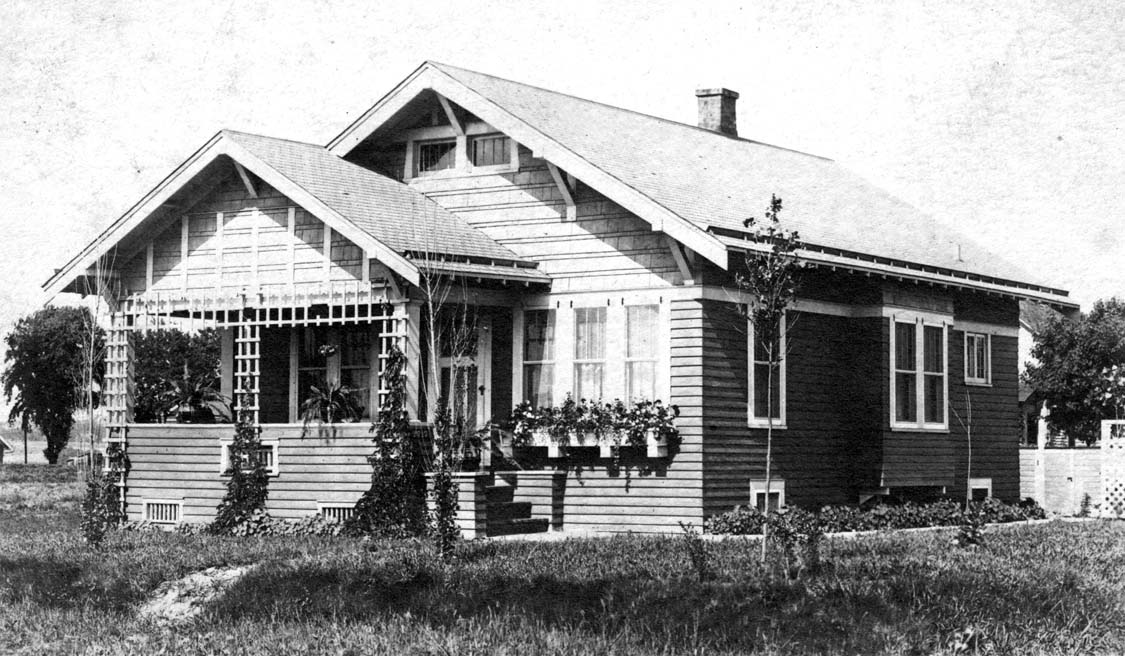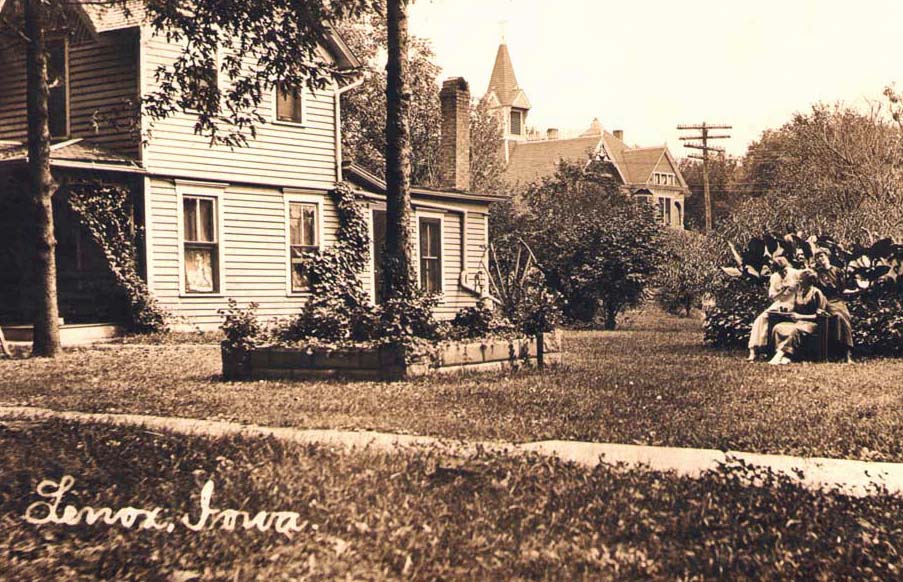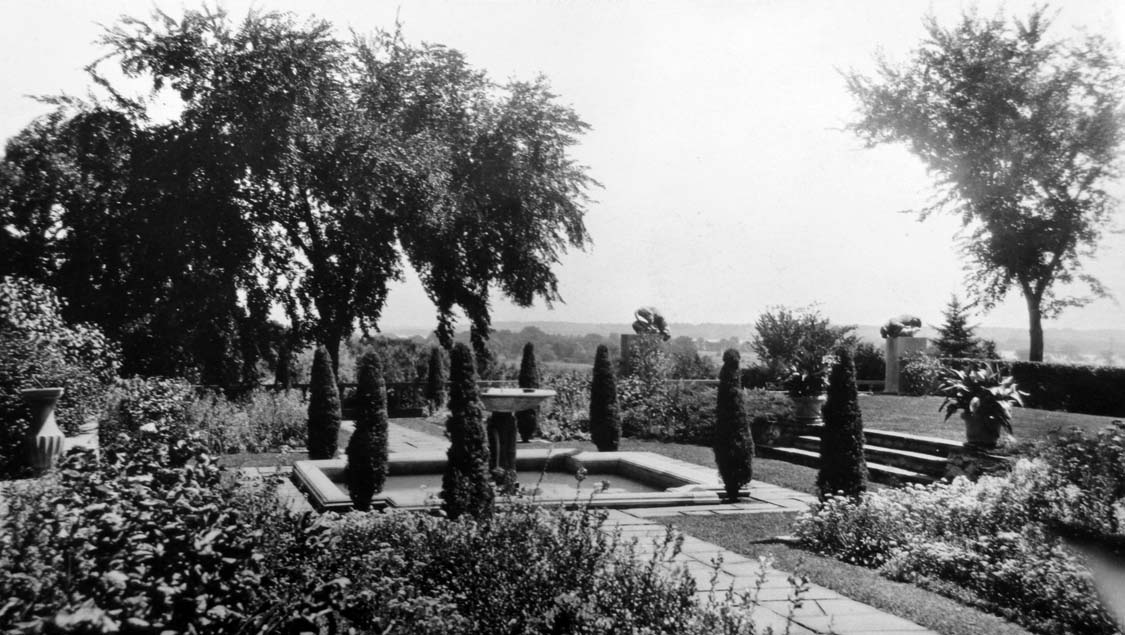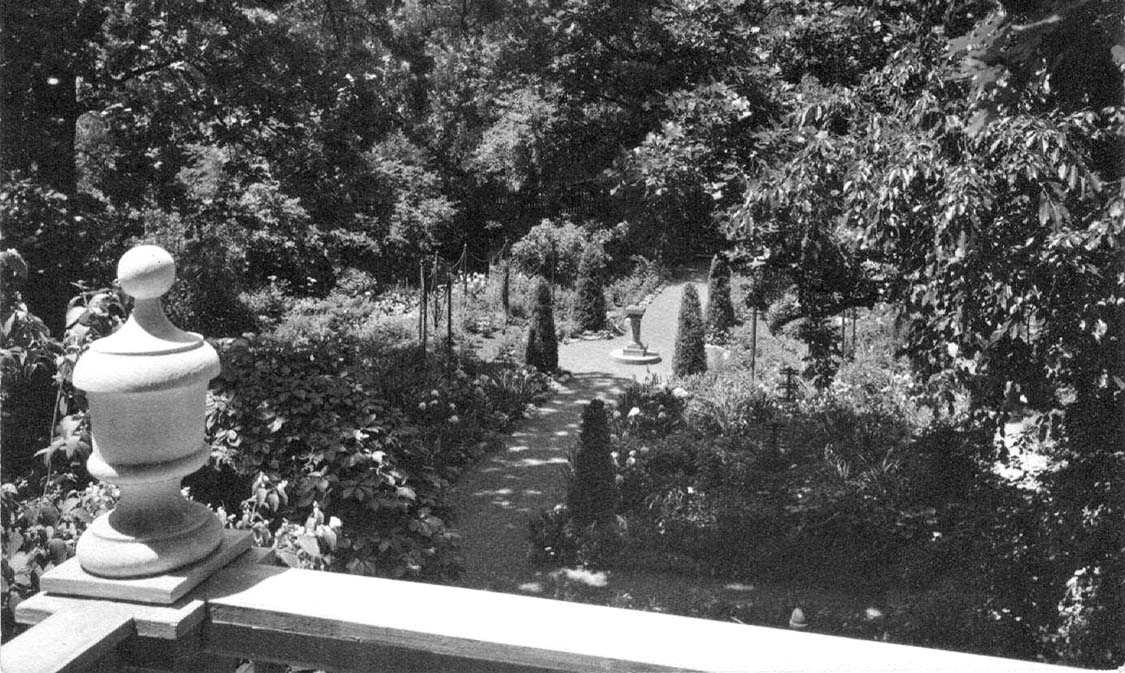 Ch02-13-gutshall-1875
Dallas County, Iowa, 1875
ch01-20-grimeshouse-burlington-large
ch04-06-iowa city-welch1-1913
ch04-12-springdale-cookson-c1910
ch04-03-burlington-eastman1-1912
ch03-18-terracehill1899-6a
Terrace Hill, Des Moines, c.1899
ch11-09-postcard-henryfield-garden-1938-300
ch04-14-davenport-thoroly-c1910
lennox-copeland-c1910a-small-crop
ch06-27-iowana-1
Riverdale (Davenport), 1920s
ch07-18-brownellgarden-headstrom1a
(Click image to stop slideshow)
There's something about vintage garden photos: Moments of beauty preserved, from gardens long gone. And the best garden images include the gardeners in them, so that we can imagine their lives and their human, as well as horticultural aspirations.
Iowa Gardens of the Past by Beth Cody features more than 250 color and grayscale images of beautiful gardens created by Iowa gardeners from the mid-nineteenth century through the 1970s. Beautifully bound in hardcover, with 320 glossy color pages and packed with vintage Iowa seed catalog art, Iowa Gardens of the Past is the perfect gift
for garden enthusiasts and Iowa history buffs.
From impressive mansion grounds to flower-filled farmsteads,
Iowa's garden history includes:
~ formal rose gardens
~ Victorian-style flower bedding
~ Japanese-inspired gardens
~ naturalistic ponds and rock gardens
~ mid-century modern landscaping
~ notable Iowa garden writers, hybridizers and seed company entrepreneurs
Despite severe weather, world wars, grasshopper plagues and Dutch elm disease, Iowans have made countless gardens of great beauty. Now these gardens can be enjoyed and admired once again in these hauntingly beautiful images of
Iowa Gardens of the Past.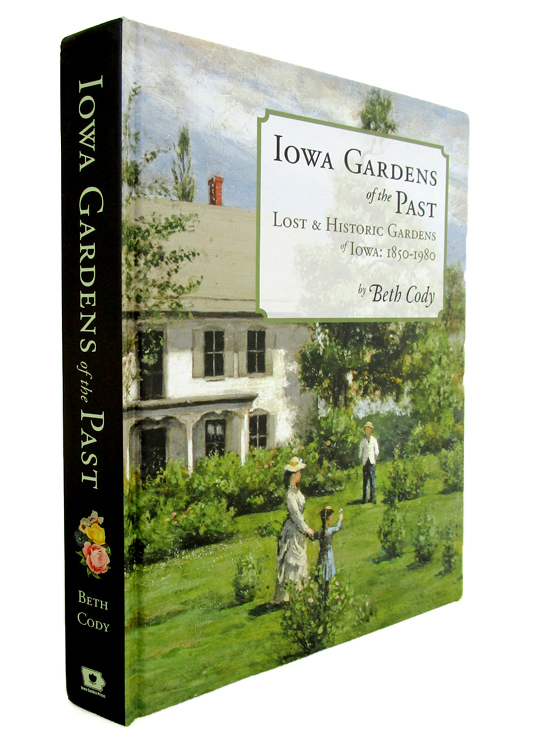 Hardcover, 8″ x 10.75″
320 full-color glossy pages
250+ grayscale & color garden images
packed with vintage Iowa seed catalog art
$38.99 (with free shipping)
(Read more About the Book)
See the Zoom talk Beth gave about "Des Moines Gardens of the Past" for the Polk County Master Gardeners, April 21, 2022.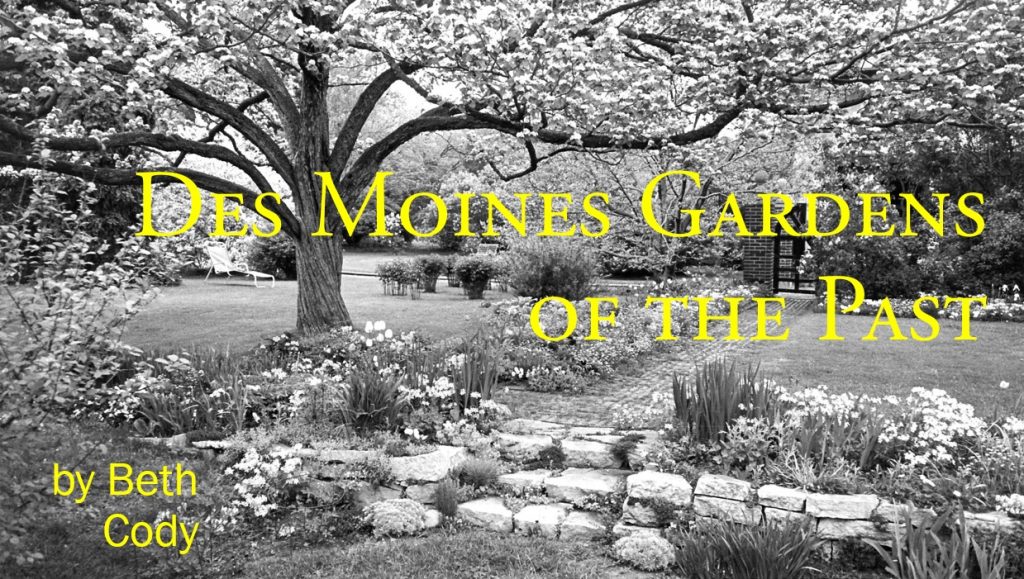 Watch Beth's Zoom talk about "Iowa Garden Styles of the Past" on Youtube (given for the State Historical Society of Iowa's "Iowa Stories" lecture series, April 8, 2021)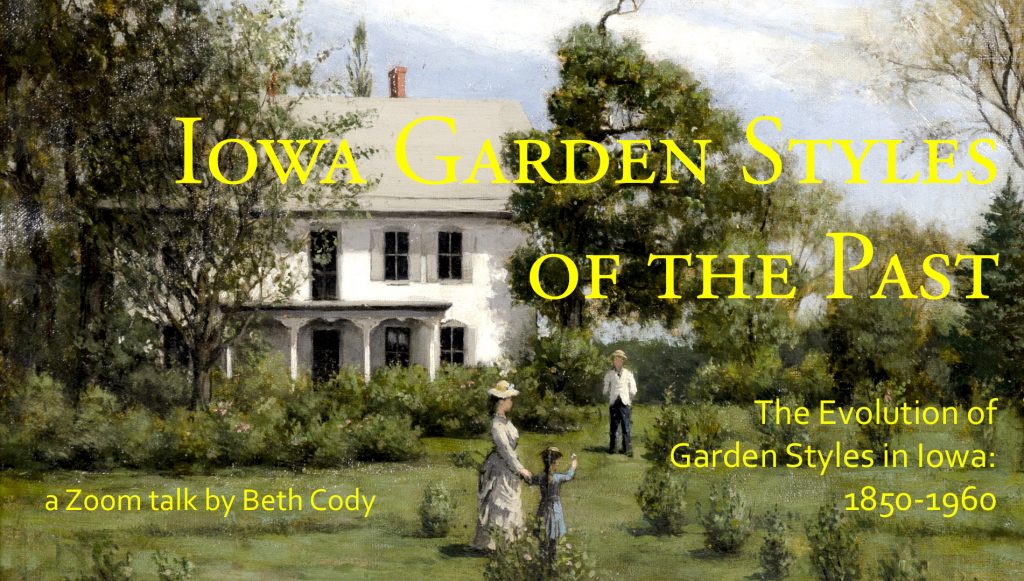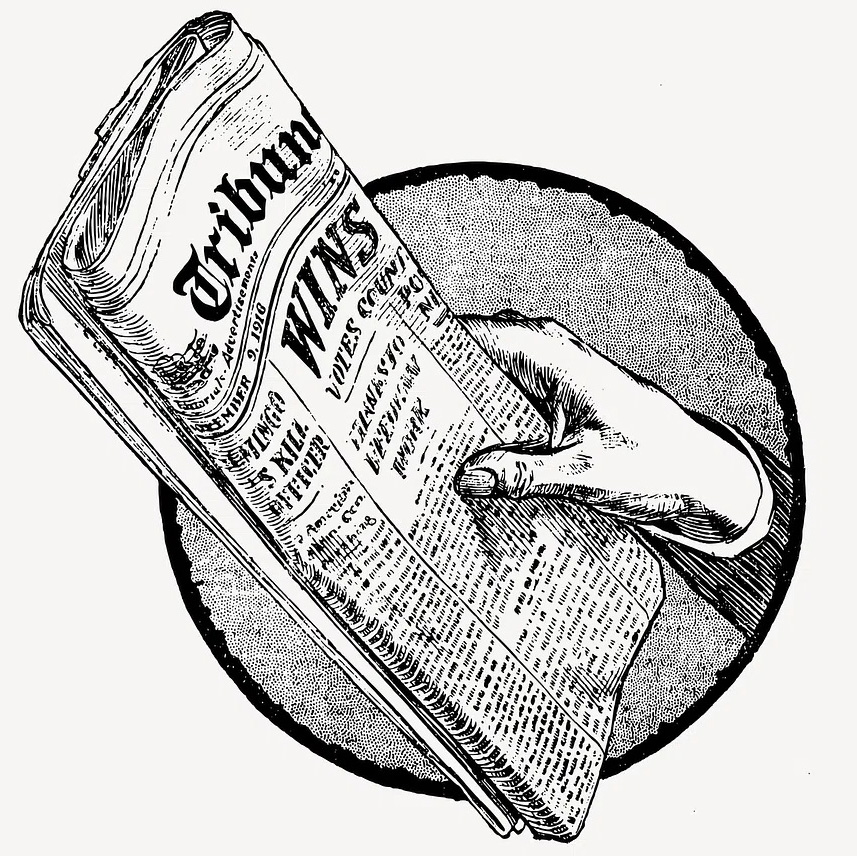 Reader Reviews of Iowa Gardens of the Past:
Beth Cody's book, Iowa Gardens of the Past. Lost and Historic Gardens of Iowa 1850-1980 is a loving tribute to Iowa settlers, their work ethics, their appreciation of the land, and their imagination in bringing color and beauty to the prairie…. She brings alive the early settlers in 1850, …reports on the depression and the wars…. Beth has researched these past gardens extensively and with passionate interest. …A lovely gift.

-Judy Terry, Garden columnist, Iowa City Press-Citizen
Beautifully bound in hardcover, … "Iowa Gardens of the Past" will have a particular and special interest to garden enthusiasts in general, and Iowa history buffs in particular. While unreservedly recommended for both community and academic library Gardening/Horticulture collections, it should be noted for personal reading lists that "Iowa Gardens of the Past" is now also readily available in a digital book format.

Midwest Book Review (May 2020)
…Beth Cody's well-written and beautifully-designed coffee-table book…. Anyone with a green thumb can appreciate Cody's enthusiasm and keen eye for the smallest of details that make "Iowa Gardens of the Past" such a pleasure to read.

Iowa History Journal (Sept/Oct 2020), by Michael Swanger, Publisher
The combination of thorough research, clear writing, and so many wonderful illustrations and photos of plants and gardens make Beth Cody's book a treasure for any garden lover.

Thomas J. Mickey, garden historian & author of All about Flowers: James Vick's Nineteenth-Century Seed Company (Fall 2020) and America's Romance with the English Garden
Iowa Gardens of the Past fills a void in information about Midwestern—and specifically Iowa—gardens in the landscape design literature. It should find a place on the shelf of not only every landscape architect but every garden enthusiast.

Larry Rettig, author of Gardening the Amana Way
I treasure my copy and I have purchased copies as gifts for my special gardening friends.

Barbara B.
…like a canned preserve brings back the smells and tastes of summer, the book creates a longing for the "Lost and Historic Gardens of Iowa"

Jeff C.
Stories of the families and the gardens they tended lovingly are well-written and the photographs greatly enhance the narrative. There are also many artists' renditions of the gardens…. This is a beautiful book. I highly recommend it!

Beth J.