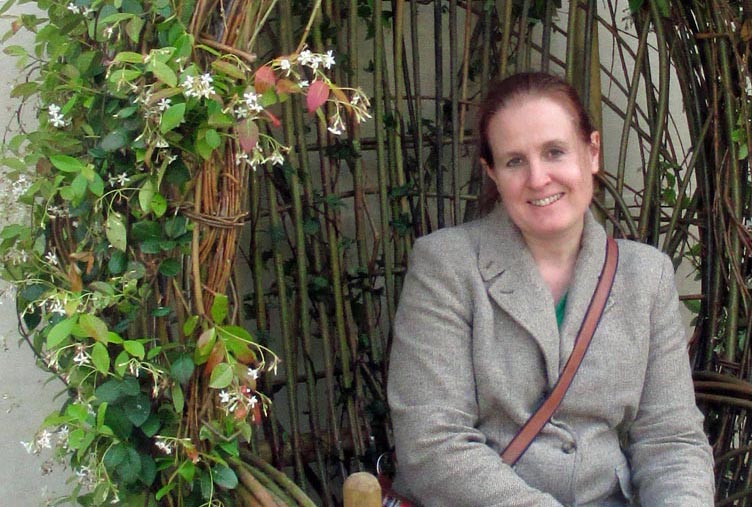 Beth Cody, born and raised in Ames, Iowa, has lived in the Iowa City area for more than twenty-five years, and has been an avid amateur gardener on her five-acre rural property for the past decade.
She writes a garden blog at gardenfancy.blogspot.com and is interested in formal gardens, scented flowers, tropical and exotic plants, Islamic paradise gardens and garden history. She is a volunteer with Project GREEN, which raises money to beautify public spaces in the Iowa City area.

Beth lives in a 95-year-old farmhouse in Amish country with her husband, two children and 700 garden books. A graduate of the University of Iowa and Brandeis University in economics, she makes a living as a small business owner when she is not out in her garden, thinking about her garden or reading garden books.
Contact Beth for more information about this book or other questions.