T.R. Otsuka: Japanese Landscape Artist in the American Midwest
by Beth Cody (2023)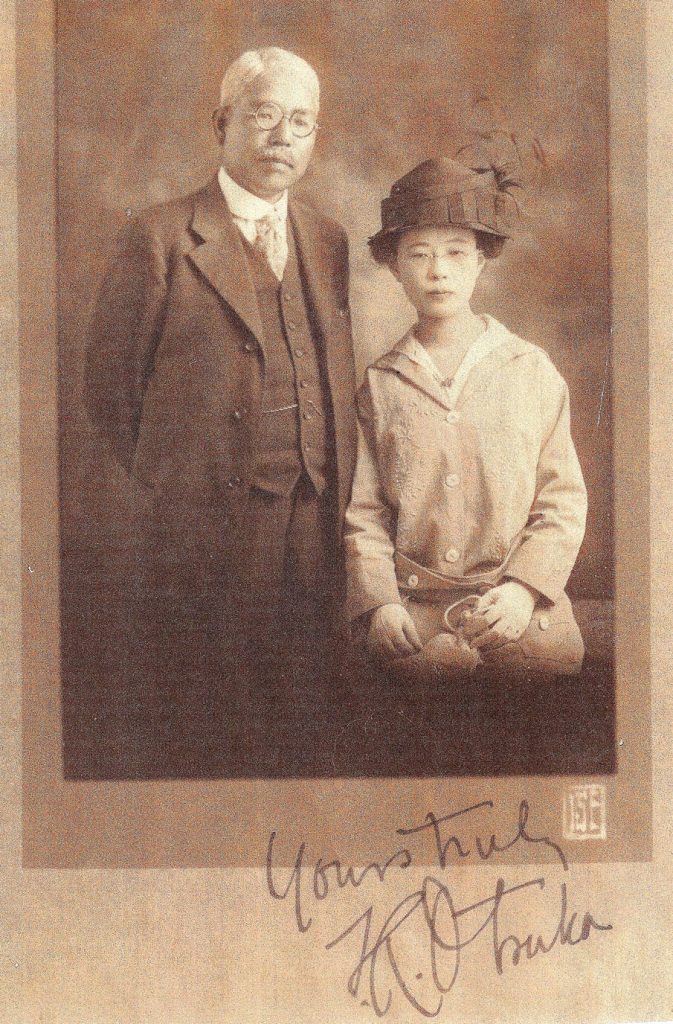 While researching the history of the circa-1930 Japanese-style garden at the Muscatine Art Center, I came across the name of a Japanese garden builder who worked in Chicago during the 1910s and 1920s: T.R. Otsuka. Photos showed many similarities between his work and the Muscatine garden, but hardly any mention of him could be found in academic research. So I thought I might publish a research paper about him. But I ended up finding many more gardens than I thought I would, plus numerous likely rock gardens and other intriguing possible work in turn-of-the-century World's Fair Japanese gardens. My research became a substantial book.
T.R. Otsuka (1868–c.1940s) operated a successful garden-building practice in Chicago from 1905 through the mid-1930s. He created at least two dozen private and public Japanese-style gardens in the Midwest, including the gardens at Stan Hywet (Akron, Ohio) and Fabyan Gardens (Geneva, Illinois). He likely built dozens more undiscovered Japanese and rock gardens.
Here's the Wikipedia page I wrote about him.
Otsuka, who was born into a Tosa samurai family in Kochi, Japan and arrived in the US in 1897, worked during the first "golden age" of American enthusiasm for Japanese gardens. As the most widely advertised pre-war Japanese garden builder in the US, he played a key role in introducing Midwesterners to Japanese garden style. Additionally, his artistic rock garden ponds, often built of unusual porous rock, may have been his preferred style, and occasionally showed the influence of contemporary developments in Prairie Style landscapes.
My book is a profusely illustrated study of Otsuka's life and work that identifies the attributed and probable gardens of a largely unknown Midwestern landscape artist, and attests to his mastery in the art of arranging rocks, water and plants to beautiful effect.
From the Foreword: "Beth Cody's unprecedented study is similarly an act of hard work, aimed at and guided by deep imagination. Just as Otsuka's careful arrangement of rocks and water and plants created places where Americans could imagine fresh worlds, this book allows us to explore new terrain. Indeed, T.R. Otsuka lives again in these pages."

Kendall H. Brown, Professor of Asian Art History, California State University, Long Beach
Amazon Reviews:
"engagingly written, Beth Cody's history of T.R. Otsuka, early 20th c. Landscape designer, will appeal to a range of readers. Cultural landscape historians and those with interest in Americanized Japanese gardens will welcome the clear depiction of garden types and summary of elements, along with thorough documentation…. Appendices containing reproduced primary sources and a carefully ordered bibliography render the book useful to scholars but pose no distraction to general readers, and any reader will appreciate the clear reproduction of numerous period photos."
"reads more like a detective story than a conventional biography…. Cody's deep dive into the world of private and public Japanese garden-building in the Midwestern US is very accessible, lively rather than dry, and as entertaining as it is educational."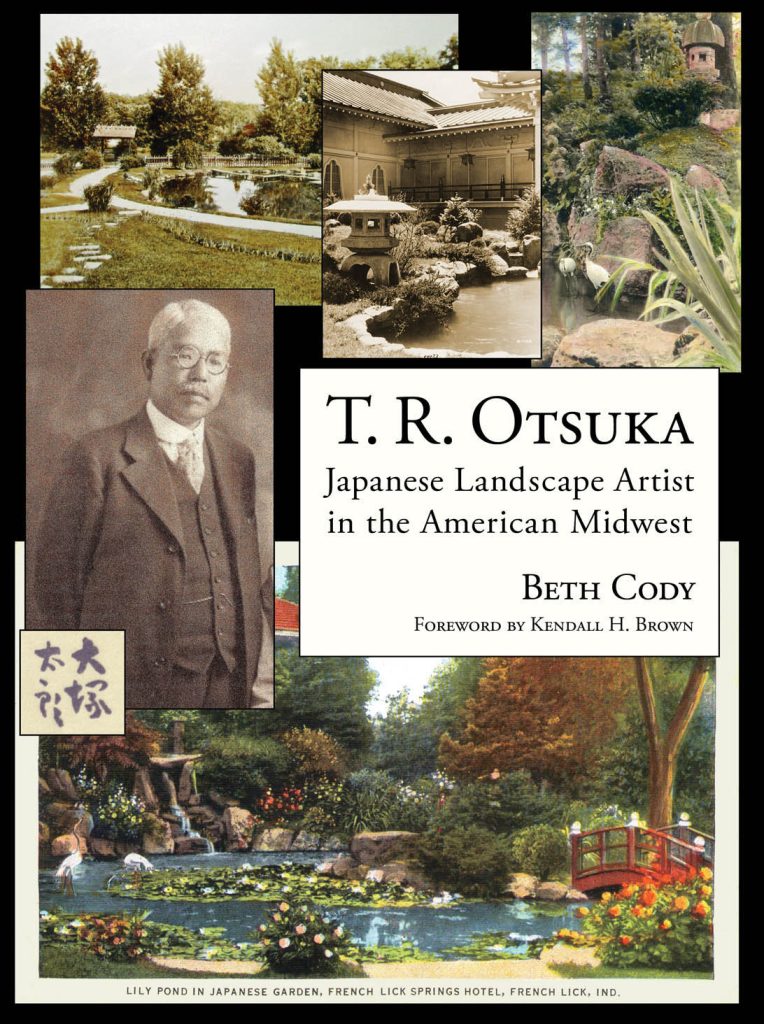 Purchase
T.R. Otsuka: Japanese Landscape Artist in the American Midwest is available for purchase at Amazon.com.
Hardcover book, 7″ x 10″, 402 black and white pages with hundreds of vintage photos of beautiful Japanese-style gardens and rock gardens. Published April 2023.
Highly recommended for readers interested in landscape history, Japanese gardens and Midwestern history.
Thank you for your purchase!