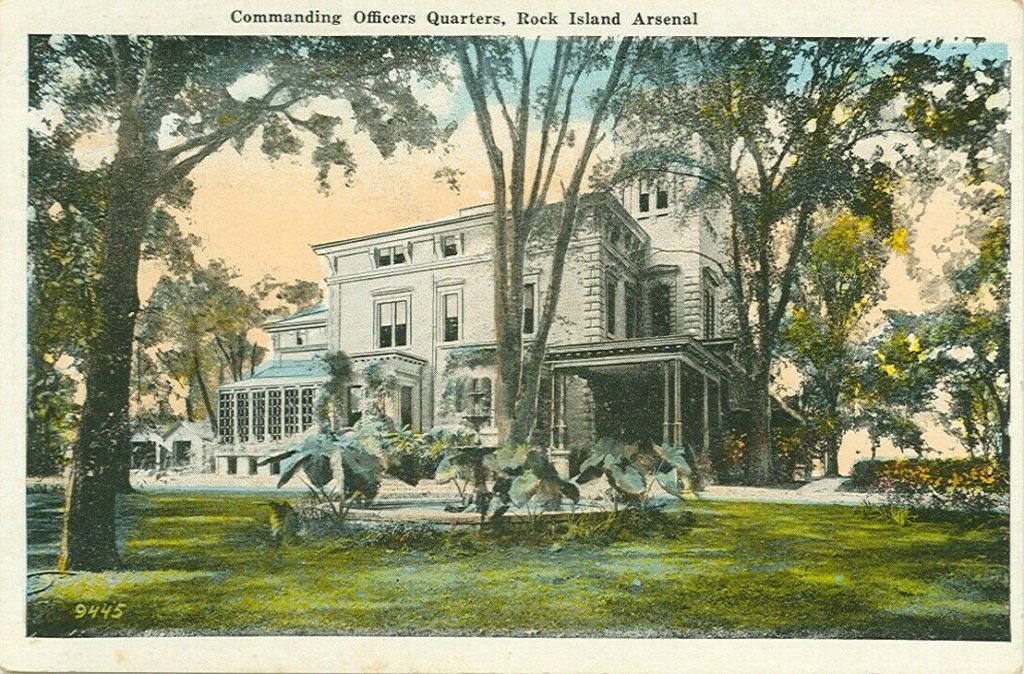 Quarters One Gardens: Rock Island Arsenal Commander's Residence – River Garden and Landscape History
Quarters One was the large stone residence for the commanding officer of Rock Island Arsenal on the Mississippi River. From the turn of the 20th century until the 1950s, Quarters One had magnificent gardens around it: a tree-filled park, formal flower gardens, cutting gardens, greenhouses and a conservatory filled with tropical plants.
Most magical of all was the River Garden, a series of rock-edged ponds and streams in front of a Japanese-style tea house perched on the edge of the Mississippi River.
Read about the people who made and enjoyed these lovely gardens, consider garden historian Beth Cody's theory of who designed and built the River Garden, and even enjoy the gardens yourself through the hauntingly beautiful photographs that are virtually all that's left of these lost Quarters One Gardens.
Purchase Quarters One Gardens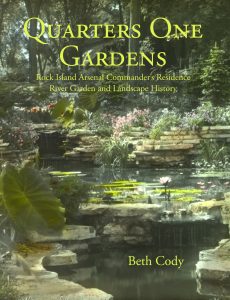 Quarters One Gardens is available for purchase here. Payment can be made:
~ via Paypal or
~ by sending a check (see below)
Softcover book, 8 &1/2″ x 11″, with 66 color pages and packed with historical research and numerous lovely vintage photos of the beautiful gardens around the Rock Island Arsenal Commander's residence. Quarters One Gardens is the perfect gift for Quad Cities garden enthusiasts and local history buffs.
The purchase price of $13.99 (plus Iowa sales tax of 6%) includes free shipping.
Thank you for your purchase of Quarters One Gardens!
To purchase online via Paypal: click the "Add to Cart" button, and a shopping cart will appear below. Adjust the quantity as necessary, then click the "Checkout with Paypal" button, and you will be directed to the Paypal website to complete your purchase (and sales tax will be added there).
To pay by check: please send a check (and be certain to include your mailing address) for the amount of $14.83 ($13.99 plus 6% sales tax) to: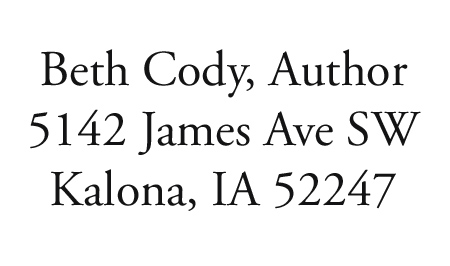 Thanks for your purchase!