Beth Cody Garden History Publications & Research
Iowa Gardens of the Past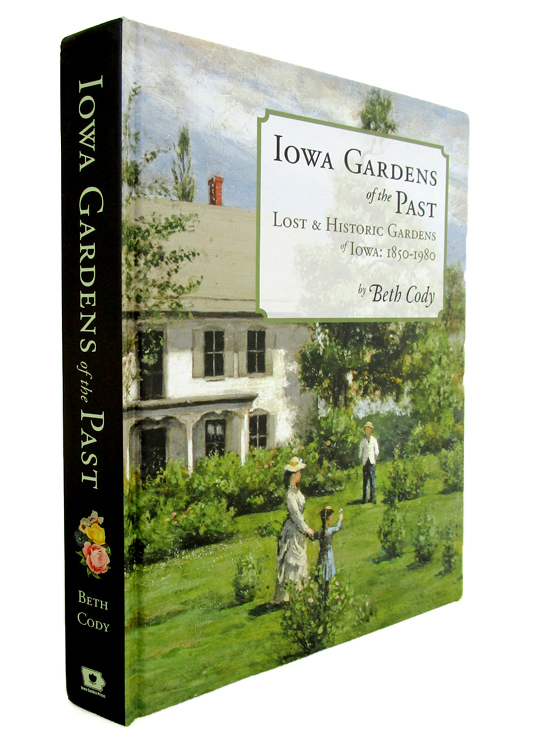 I had been interested in garden history for more than a decade, but it wasn't until 2020 that I published my first garden history research: Iowa Gardens of the Past: Lost & Historic Gardens of Iowa, 1850-1980. Beautifully bound in hardcover, with 320 glossy color pages and packed with vintage Iowa seed catalog art, Iowa Gardens of the Past is the perfect gift for garden enthusiasts and Iowa history buffs. Click button below to purchase Iowa Gardens of the Past.
Muscatine Art Center Research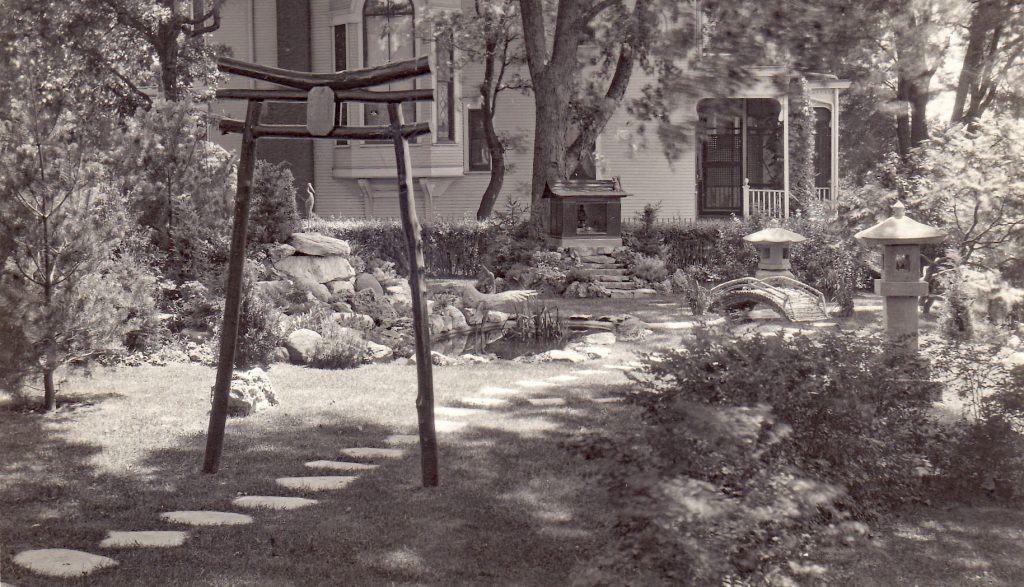 After I published Iowa Gardens of the Past, I was contacted by the director of the Muscatine Art Center in Muscatine, Iowa. I had included their c.1930 Japanese-style garden in my book, and they asked me to investigate further the history of their garden and of pre-WWII Japanese-style gardens in the United States in general, in conjunction with a planned renovation of their garden. They obtained a grant from the Iowa Department of Cultural Affairs for me to do this work, and in Summer 2021 I wrote eight research papers, illustrated with numerous vintage images, about the following topics. (If you have any interest in Japanese gardens, World's Fairs or Midwestern garden history, you may find these topics as fascinating as I did):
Paper 1: Overview of Japan's Garden History; and Introduction of Japanese-Style Gardens to the Midwest through World's Fairs, 1876-1934
Paper 2: Books, Magazine Articles and Iowa Newspaper Articles about Japanese Gardens, 1890-1935
Paper 3: Pre-WWII Public Japanese-style Gardens
Paper 4: Pre-WWII Private Japanese-style Gardens in the Midwest
Paper 5: Professor P.H. Elwood's 1929 Trip to Japan (and check out this and these amazing silent films!)
Paper 6: Laura Musser McColm's Japanese-style Garden; Possible Designer-Builders (in this paper, I believe I have solved the 60-year mystery of who built that Muscatine Japanese garden)
Paper 7: The Muscatine Garden Club
Paper 8: Changing Attitudes to Japan Before and During WWII; Surviving Pre-WWII Japanese-style Gardens in the Midwest
Quarters One Gardens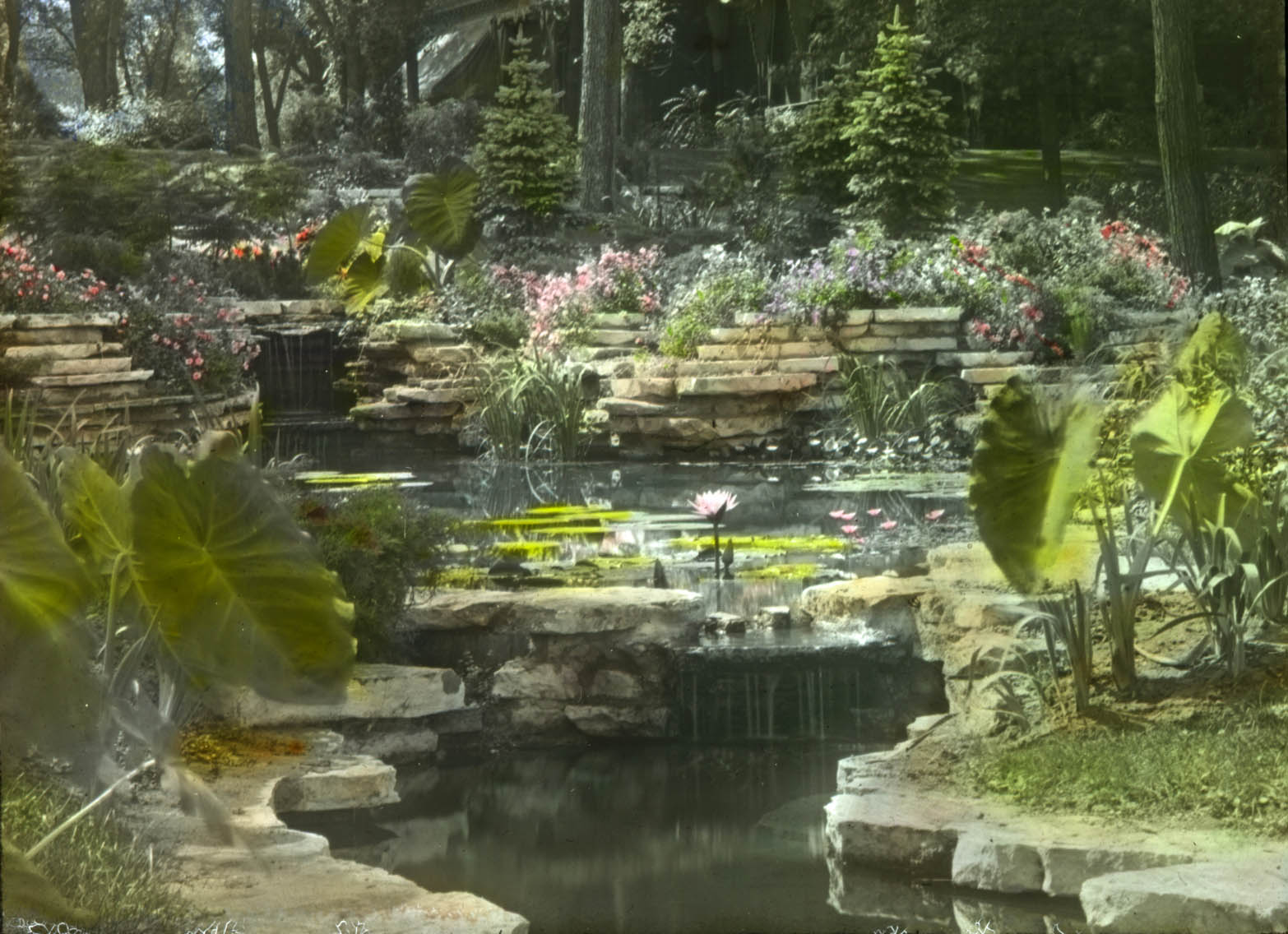 One of the gardens I discovered during my Muscatine Art Center research was truly amazing: the River Garden, built in 1919 next to the Commander's Residence on Rock Island Arsenal in the Mississippi River.
Quarters One Gardens: Rock Island Arsenal Commander's Residence – River Garden and Landscape History is a softcover booklet, 8 &1/2″ x 11″, with 66 color pages and packed with historical research and numerous lovely vintage photos of the beautiful gardens around the Rock Island Arsenal Commander's Residence. Click here to purchase.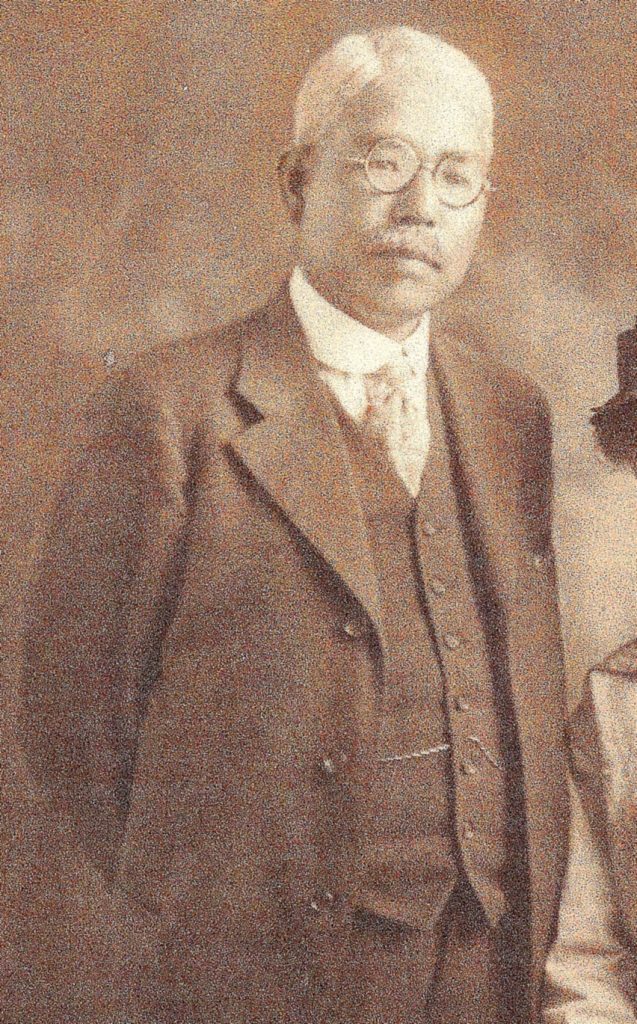 T.R. Otsuka
In 2023, I published a book about the Chicago Japanese garden builder T.R. Otsuka (1868-c.1940s). Otsuka built at least two dozen Japanese-style gardens in the Midwest between 1905 and the 1930s, and also built numerous rock gardens. (I believe he built both of the above gardens in Muscatine and at Rock Island Arsenal.)
Wikipedia page I wrote about him: https://en.wikipedia.org/wiki/T._R._Otsuka
Researching his origins in Japan, his early years in the US and the success he had as garden artist, was tremendously interesting. Read more about the book.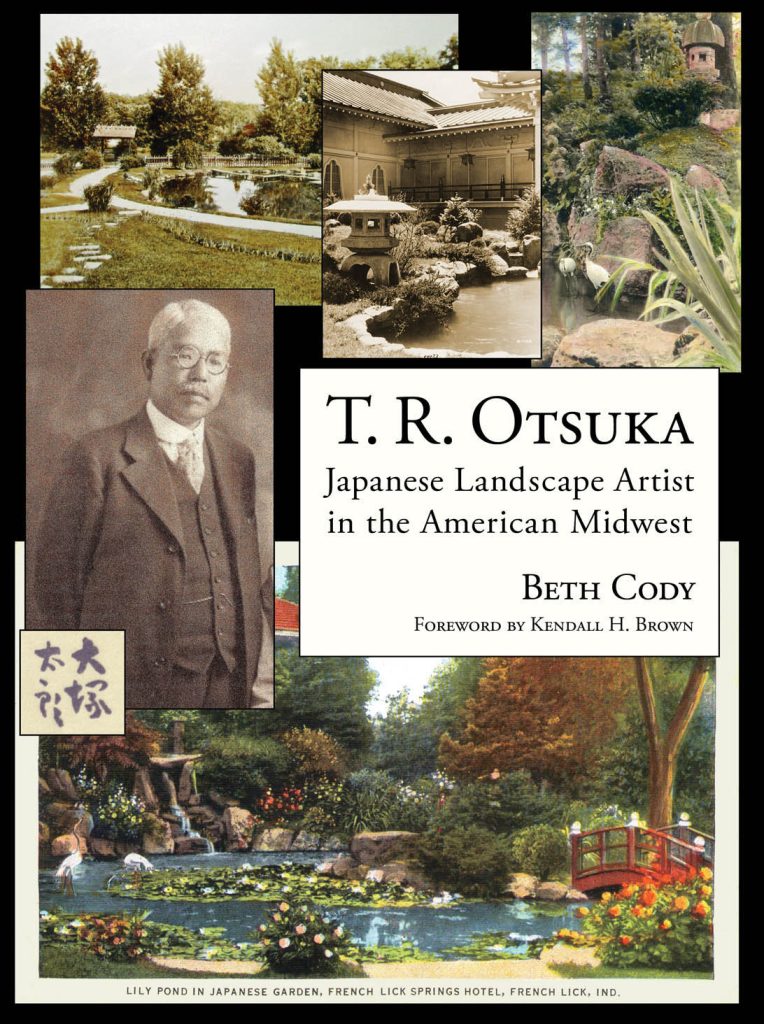 T.R. Otsuka: Japanese Landscape Artist in the American Midwest is available for purchase at Amazon.com.