The Publishing Process
While I was researching Iowa Gardens of the Past, I hadn't given much thought to how I was going to publish what I had found and written. But by late 2018, I had moved on to making this decision.
Now is a great time to be an author — modern authors now have numerous choices about how to publish their books. These choices largely boil down to gradations between self-publishing and being published by a traditional publishing company, both of which I was open to.
Self-publishing has greatly improved in the past decade, becoming much easier and yielding much higher-quality printed books (as well as e-books). And books about local or state topics like mine are much easier for self-published authors to distribute and sell, because the overwhelming majority of readers interested in Iowa history live within Iowa, and there are only so many bookstores and gift shops in our state. So as a result, the advantage that traditional publishing companies have with their national distribution networks is somewhat offset for self-published local-interest books.
The easiest way to self-publish, for books that consist of mostly printed words (like novels), is to publish using e-books and print-on-demand. Book files formatted in standard book sizes (formatted either by an author herself, or by hired professionals) are uploaded in a pdf file to Amazon.com or another publishing company, and physical copies are printed only as they are ordered. This eliminates the necessity of filling your garage with boxes of expensive books that might not sell, as self-published authors used to have to do (and some of us still choose to do in some special circumstances). I had previously self-published a novel using print-on-demand, so I was familiar with the strengths and limitations of it.
One of the limitations of print-on-demand (at least currently) is limited choice of paper quality and binding types. Print-on-demand is currently limited to softcover bindings with the typical quality of paper used for printed novels.
However, Iowa Gardens of the Past focuses on images of gardens. Therefore, the book demanded high-quality glossy paper to make the images look good — which print-on-demand has not yet developed the capability to do.
And I really wanted to include at least some color images in my book, and color is very costly and not very good via print-on-demand. I also thought a hardcover binding would be more suitable for nice quality paper, and again: currently not possible.
So I thought I might need to have a traditional publishing company publish my book for me. I sent book proposals to two publishers: a west-coast garden book publisher (which I never even received an acknowledgment of receipt from), and a local academic press (which did not want to publish my book due to the potential printing costs, as well as because my book — a somewhat nostalgic, and certainly not highly critical, survey of one aspect of Iowa history — isn't the sort of book being published by academic publishers these days).
After these rejections, I considered sending more proposals to other Midwest book publishers, but I had been reading about how authors are increasingly avoiding traditional publishers for numerous reasons: low royalty payments, no marketing support, and the distastefulness of waiting to be told our books are good enough to be published. Empowered, can-do Americans don't sit around waiting to be chosen by publishers — we publish our books ourselves! It's no surprise that the book publishing industry (other than self-publishing) has been declining in the past decade.
It's true that traditional publishers make the publishing process easier for their few chosen authors: their distribution networks mean that traditionally published authors don't need to physically schlep their books around to bookstores or do any shipping to purchasers. However, that doesn't mean the entire selling process is taken care of by publishers, who have little budget or manpower these days for promoting and marketing books (except for bestselling fiction authors). I see many books published by academic presses that have exactly zero reviews on amazon.com (now the largest retail seller of books in the world), which is a complete disgrace, because people won't buy books that no one else has reviewed. Even books that might have some popular appeal have no reviews after a year, which means that the publisher doesn't care about selling those books (except to academic libraries), and the author wasn't aware that marketing the books is their job (despite getting to keep only around $1 of each book sale themselves).
The idea of physically selling books doesn't bother me — I own a retail clothing and accessories store, so I'm used to the idea of buying something and reselling it for more than I paid for it, to make a profit. Some authors might find that distasteful, but I find it empowering: why would I ask a publisher to risk their money printing a book that I wouldn't risk my own money on? (And get to keep a lot more than $1 from each sale?)
The good news is that print-on-demand is not the only practical option for self-publishing, if an author is willing to pay for a number of copies in advance, and doesn't mind selling them.
First, I looked into having a relatively small number of copies (perhaps 250) printed using a digital printing press, which is like a high quality ink-jet press. This sounded quite promising, as there are digital printing companies that will print mostly black and white books, with however many color pages you are willing to pay extra for, and with better grades of paper available, including glossy paper. And some even offer hardcover bindings.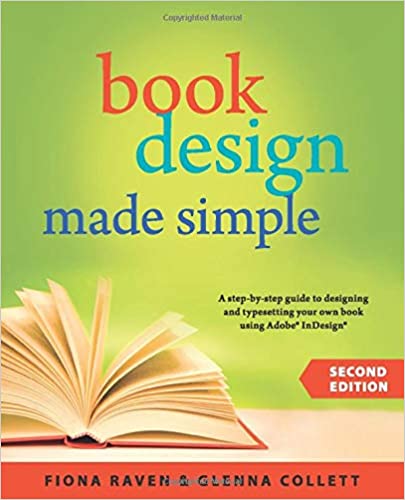 So I spent the first half of 2019 laying out the pages of my book using Adobe InDesign, a professional book design software, and I read numerous books on how to properly format a book to look professionally published (there are countless small details that have to be done according to standards). One book was extremely helpful in this process: Book Design Made Simple by Fiona Raven.
By August 2019, I had a 304-page version of my book with about 30 color pages in it, and sent the files to a digital printer to receive a printed proof copy, so that I could see how it looked. Unfortunately, while the black-and-white pages (on glossy paper) looked pretty good, the color printing did not look so great, and neither did the digitally printed cover or the quality of the binding. Digital color printing technology hasn't improved quite enough yet to match the quality of traditionally published (offset printed) books.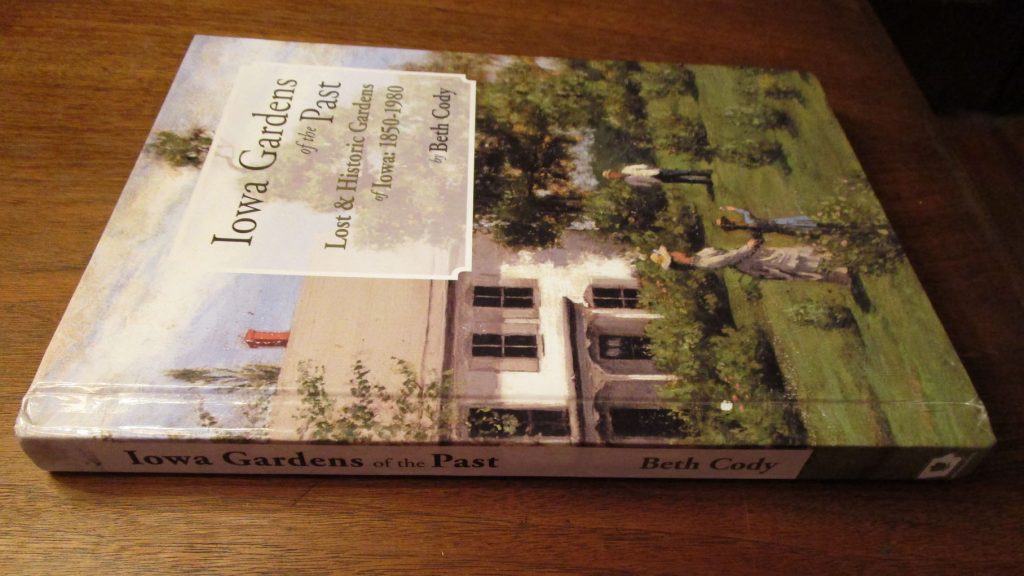 So I then began to look into offset printing — the gold standard for printing books. This is how most book publishing companies have their books printed, because it's much cheaper per copy (although at least 1,000 copies must be printed at one time). I discovered that Chinese printing companies — which print nearly every color book for U.S. publishers now — have gotten quite reasonable in price. I got estimates from half a dozen Chinese printing companies, and finally found a company with good quality and reasonable prices through the Chinese website Alibaba, which makes purchasing from China safer for foreign customers. For twice as much money as I was thinking of spending to print 250 digitally printed copies, I could get four times as many offset printed copies (1,000), and of a much higher quality: full-color glossy pages throughout with a beautiful hardcover binding — as good a print quality as any traditional publishing company would have.
Of course, it's not just the printing quality that matters — it's also the design and layout of what's printed on the pages (and the words too, of course). So I set about making my book design even better. Part of this involved re-checking, over and over, every page to eliminate typos and to make sure that the word and letter spacing looked good in every paragraph. But even more, now that I could have color on every page of the book, I needed to spend the last several months of 2019 re-formatting the design of my book to have color elements on nearly every page. I added numerous selections from vintage Iowa seed and nursery catalog art, increasing the length of the book to 320 pages, and I learned about ways to make my book design more beautiful every day. I even sent my book file to a professional book design consultant in San Francisco to give it the once-over and make sure it looked professional. I was determined to finish my book by the end of the year, and I signed off on the final version for printing during the last week of December 2019.
1,000 copies were printed and bound in Shenzhen, China in January 2020, although there wasn't time for the printing company to arrange for shipping to the US before the employees left for their Chinese New Year holiday in late January. And then the coronavirus struck China, leading to longer closures of businesses after the holiday, and causing shipping delays after that. But finally the books were loaded aboard a container ship in south China in early March, and were unloaded at the Port of Los Angeles on March 22. They made their way by container truck to Wisconsin, and then the three pallets were loaded onto a truck and delivered to my garage on April 2.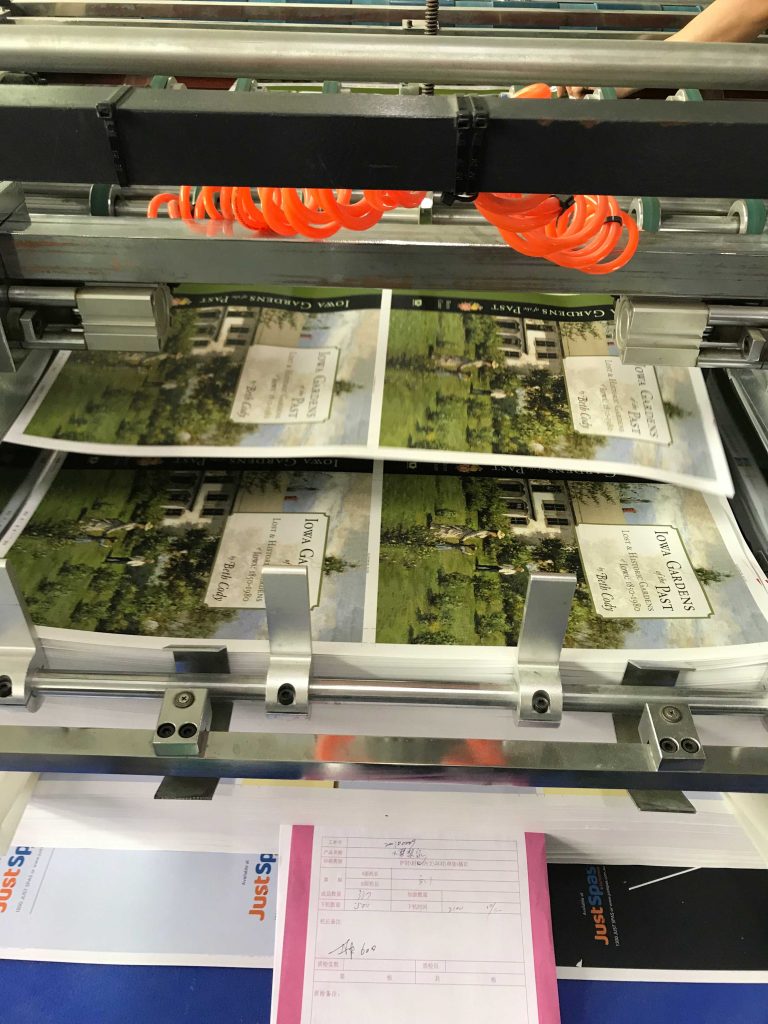 It was so exciting to finally receive the 1,000 copies I had ordered, and they looked beautiful!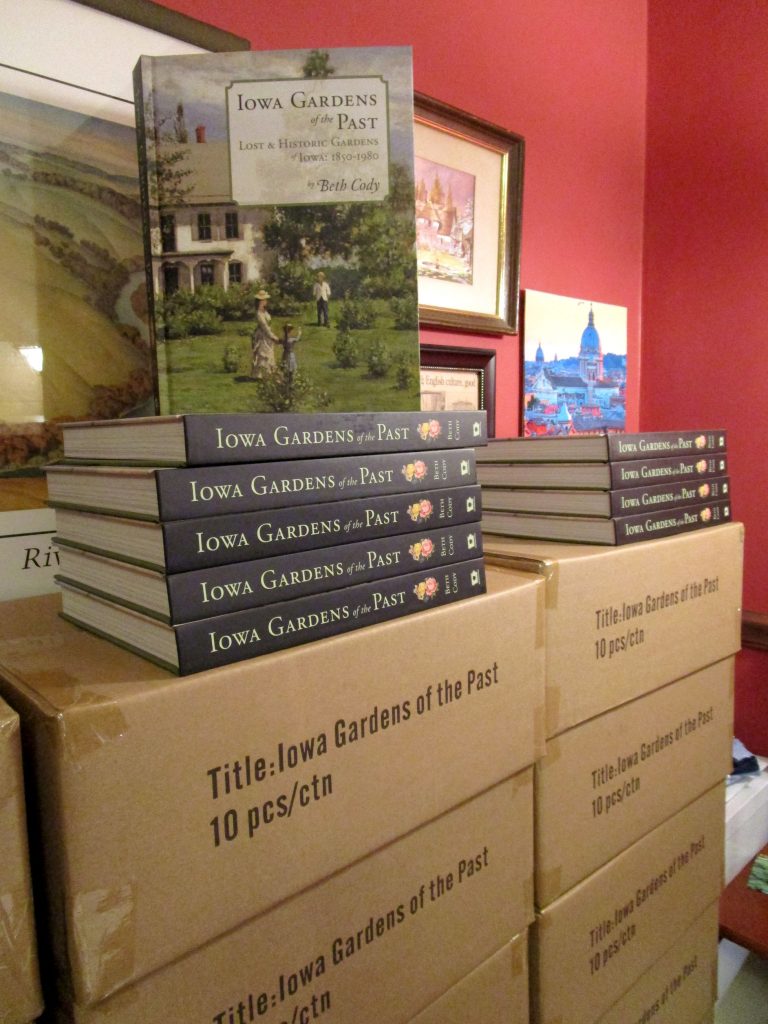 The final part of the publishing process, once the books have been designed, printed and shipped, is the actual publishing and selling of the book. "Publishing" simply means making it available for sale after some particular date, and "selling" is the way(s) that people can pay for and receive the books.
I arbitrarily chose the date of May 4, 2020 for my publication date — I chose this date to allow extra time from the mid-March ETA of the book, and I'm glad I allowed that extra time, since I didn't actually receive the books until early April. (And then I moved the actual publication date ahead by a couple of weeks to be able to sell it online during the coronavirus stay-at-home period during April, since my plan to hold a book launch party had been scuttled by the coronavirus closures).
For selling, I designed this website using WordPress (which is so much easier than the old process of website design) to market and sell my books, and Paypal makes it easy for people to pay for books on my site. I also listed them for a time on Amazon.com, as it is now the #1 retailer of books, so it's almost necessary to sell them there (although their fees are much higher than Paypal's since the book is listed on Amazon's website and they also process the payment). But after the first year I decided to sell them only on my own website.
I also occasionally offer my book on consignment or at a large discount to select Iowa gift shops and bookstores. This is the least profitable way for me to sell them, although it feels prestigious to have my book in stores like traditionally published books, and it does result in people coming across my book serendipitously — however, it isn't a major sales channel. Finally, I occasionally schedule book talks at libraries or historical societies, at which I usually sell a few copies.
For marketing, the first thing I did after receiving the books was to ask gardening enthusiasts I knew to review my book, and sent review copies to those who agreed to do it (it's really important to have at least a few reviews online).
Then I made a plan to let people know about my book through newspaper articles. I made a list of the twelve newspapers with largest circulation in Iowa, and emailed them asking if they might have any interest in an article — either one written by me, with some images of historical gardens in their city, or a feature interview article by their own writer. It turns out that I was lucky my book came out during the beginning of the pandemic, when there was increased interest in gardening in the news, so I could tie my book into a current news item, as well as local historical gardens.
I had pieces in the Des Moines Register, Cedar Rapids Gazette, Quad-City Times, Dubuque Telegraph-Herald, Waterloo-Cedar Falls Courier, and Iowa City Press-Citizen, among other newspapers. And I sent review copies of my book to the Iowa History Journal, the State Historical Society's Annals of Iowa, and Iowa Public Radio's "Talk of Iowa" (I was interviewed by Charity Nebbe!). These and other articles can be found on my Publicity page.
I also emailed Iowa public librarians to let them know about it, and sold a few that way.
My efforts were pretty successful: I sold about 40% of the copies in the first year and another 20% in the second year, more than covering what I had spent to have them printed. Sales have slowed since, but that's just fine, because I don't want to have to reprint it in future, and I shouldn't run out any time soon (no author wants their book to be "out of print").
The final piece of the process is order fulfillment: shipping out copies that have been ordered online or by bookstores. Paypal makes it very easy to purchase shipping online and print out the labels using a regular computer printer, and I purchased an oversized mailbox, so the mail carrier can pick up the boxes on his regular delivery route — no trips to the post office are necessary.
The research, writing, designing, printing, publishing and selling of my book have each been fascinating experiences for me, and I think I've learned a lot during these processes. I highly encourage anyone thinking of writing a book to self-publish it. Even highly complex books that require high-quality printing, like my own, are feasible for self publishers. If you're wondering if this process is for you, please feel free to contact me with any questions you might have about it (I'm not offering any services, just my own encouragement and advice, freely given).
Thanks for your interest in the research and publishing of Iowa Gardens of the Past!